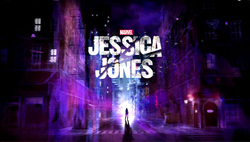 Episode six, "AKA You're a Winner!" is a winner (I didn't lose sleep coming up with that line). For me, it was the best episode of the series so far, and made me glad I didn't give up after my issues with last episode...
Pros:

Drama!
Action!
Romance! (without graphic sexual content!)
Kilgrave: He has always been scary, but now his character is getting interesting! (turns out the comic spelling is 'Killgrave,' but the show is 'Kilgrave'--apologies for my previous misspellings)
Payoffs: A lot of previous set up paid off in this episode, which made this episode very entertaining and satisfying
Cons...I got nothing.

P.S. Luke Cage is fabulous in this episode, and finally convinced me that he should have his own series (which is in the works).