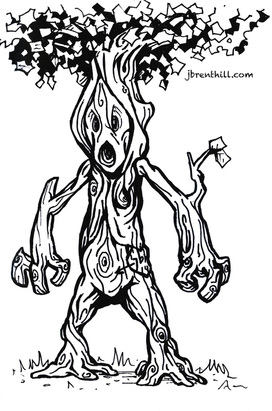 I just decided to have fun for this Monster Monday. I wanted to draw a tree creature and this little guy is what came out of my pen!

I've decided I need to spend less time on these sketches so that I can have enough time to work on other art projects. My goal is to spend between 30 and 60 minutes each day on my blog sketch. This guy took about 45 minutes from start to finish.

I have some requests coming up this week, so come back soon!