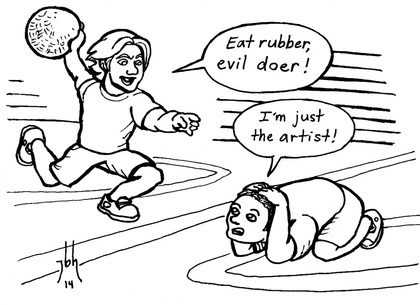 As requested: Steven beating me at dodgeball! I'm not quite sure why you wanted this, but I hope it makes all your dreams come true!

Today I finished the inks for a piece I'm doing for Erika. I also shaved my "beard" for her--she's going to be so happy when she sees it!
Tomorrow is Fan Art Friday, so ask away!