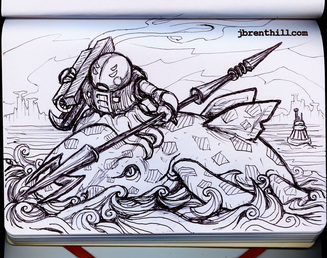 (I just saw why that isn't a commonly used acronym!)


Besides showing off this lovely doodle of mine, I wanted to clarify the request process for my sketches:

You may request a sketch for any category at any time--it doesn't have to be the day of.

Multiple requests on any category are fine--don't feel bad if someone beat you to it. I will either save your request for the next week or use my twisted imagination to combine requests.
Leave your request as a comment on any post and I will sketch it as soon as I can!