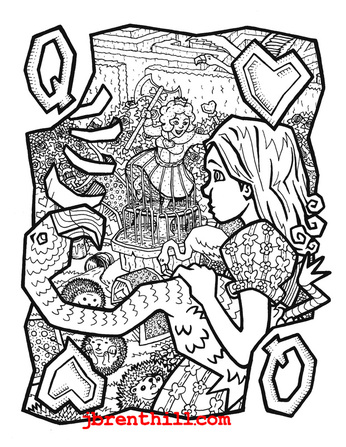 Thanks for stopping by! I've been working hard on two different projects over the past few weeks and they're taken up most of my focus and free time.
I currently only have a few more pages to finish on Tantum Gray issue one. Of course, I'm just doing the inks, so you'll still have to wait a while to see the final pages with the colors and words. Still, I'm very excited--I've bee working on this for many months and drew about half of the issue before I decided to redraw it all. It was a lot of work, but it's so awesome!

I've also been working on some fan art for Erika to hang in her office from Alice's Adventures in Wonderland. I have finished all of the ink work and just have to paint them now. I decided to post the three pieces in three different places, so if you want to see the other cards, visit my facebook page and deviantART page!

J. Brent Hill on facebook
jbrenthill
on deviantART